There were people who thought about building blocks rather than spinning words .
As Twitter's character limit number has been changed to 280 characters maximum .One developer came up with playing with Tetris .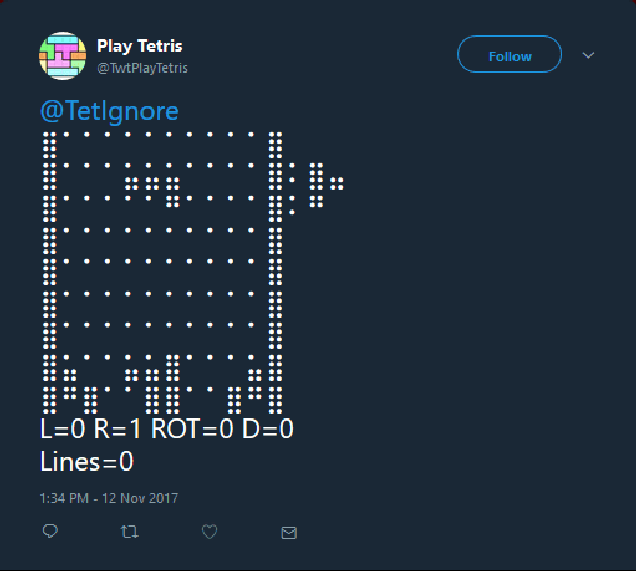 Image: Prosthetic Knowledge
Salvatore Aiello uploaded a project to make Tetris on Twitter to GitHub by making use of new character limitation . The block of Tetris was reproduced using Braille unicode.
How to play is a simple one that anyone with a Twitter account is likely to be able to do. If you want to mend @ TwipPlayTetris to Tweet, you can move the block by "LEFT RIGHT ROTATE" if you want to rotate left / right, hit "DROP" to drop. As with Twitch Plays Pokemon , the algorithm executes the selected command and a new tweet is transmitted according to the progress of the game.
Just to be aware that the account is not functioning at this time. According to Aiello's tweet , API key seems to have been invalidated for some reason, and he is working on restoration.
It is not only Tetris now that you can play on Twitter. Four squads , chess , go balls and other older school games are appearing as well . Evolution from the way Twitter has been up to now, one side as a game platform has been seen little by little.